'Nothing in this world can take the place of persistence. Talent will not; nothing is more common than unsuccessful men with talent. Genius will not; unrewarded genius is almost a proverb. Education will not; the world is full of educated derelicts. Persistence and determination alone are omnipotent. The slogan 'Press On' has solved and always will solve the problems of the human race.' Calvin Coolidge.
I first heard these words quoted in the film 'The Founder', in which Michael Keaton excellently portrays founder of the McDonald's franchise, Ray Kroc. A salesman on the road sitting in his hotel room, Ray plays a fictional LP called 'The Power of the Positive', listening to these words to reinforce the positive mental attitude every salesperson needs to call one more prospect, knock on one more door and charm the pants off of everyone he or she meets along their travels. Later on in the film, while preparing for a big speech, Ray attributes one word as the key to his unprecedented success – Persistence.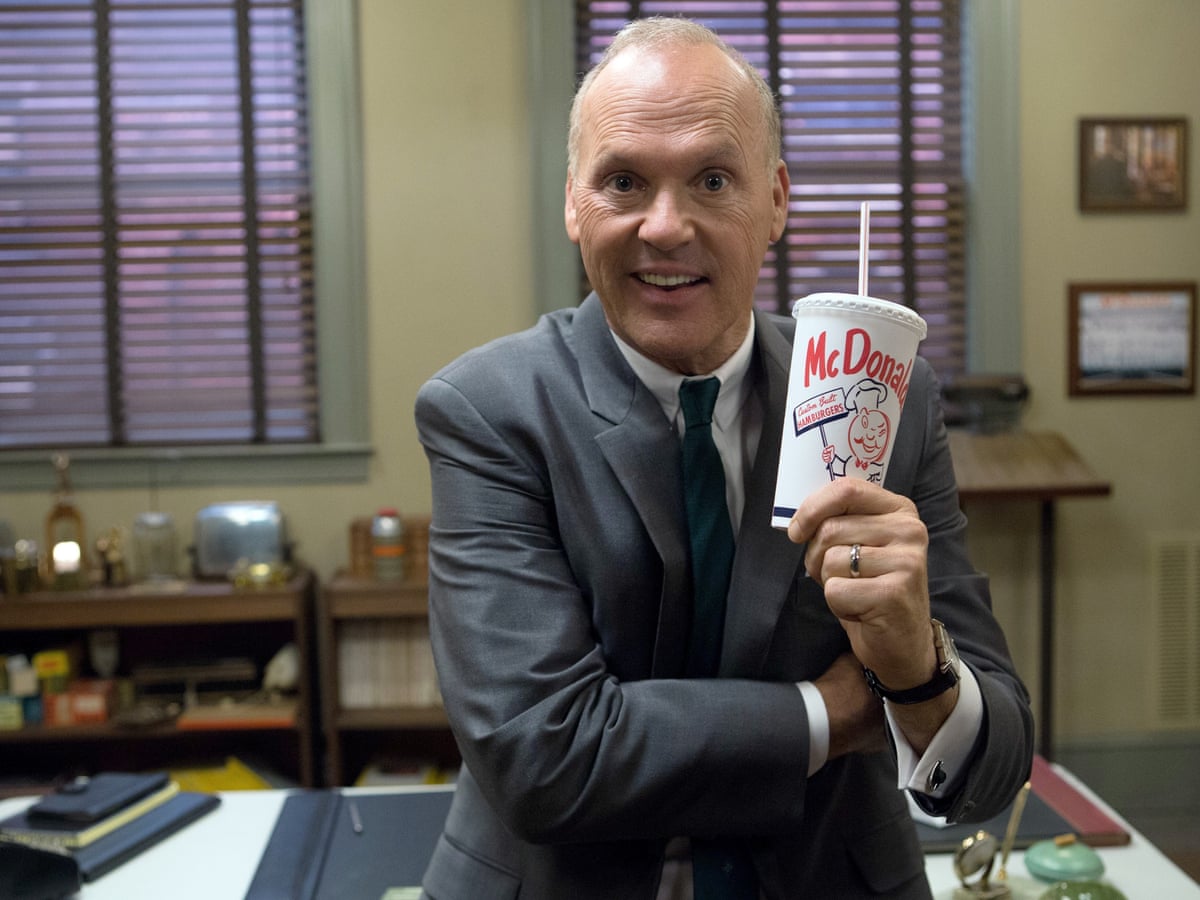 There is a serious element of truth in these words. It blows my mind to imagine how many ideas never get off the ground because they simply aren't given the chance to fail. How many projects are put on hold or stopped altogether because they feel like a waste of time, when in reality they're right at the tipping point of success? Sure, there are a few truly gifted people in this world who's talent alone will lead them to greatness; however, it's probably fair to estimate 99.9% of human beings cannot count themselves so lucky. Persistence, resilience and determination, though, are not traits you need to be born with to use to your advantage. These ingredients make up the secret sauce in business, sports, entertainment and many other walks of life where people strive for success. Want to be a great mother, father, son, sister or friend? Showing up and being you is what it's all about.
Perhaps it's the opportunity cost that causes creative people to quit at just the wrong time – 'I'm focusing all my energy on this thing that isn't working, when I could try something else that will bring faster, better results.' – when instead they should double-down on their existing project to generate the traction they're looking for. This image created by founder of Visualize Value, Jack Butcher, perfectly illustrates this paradox: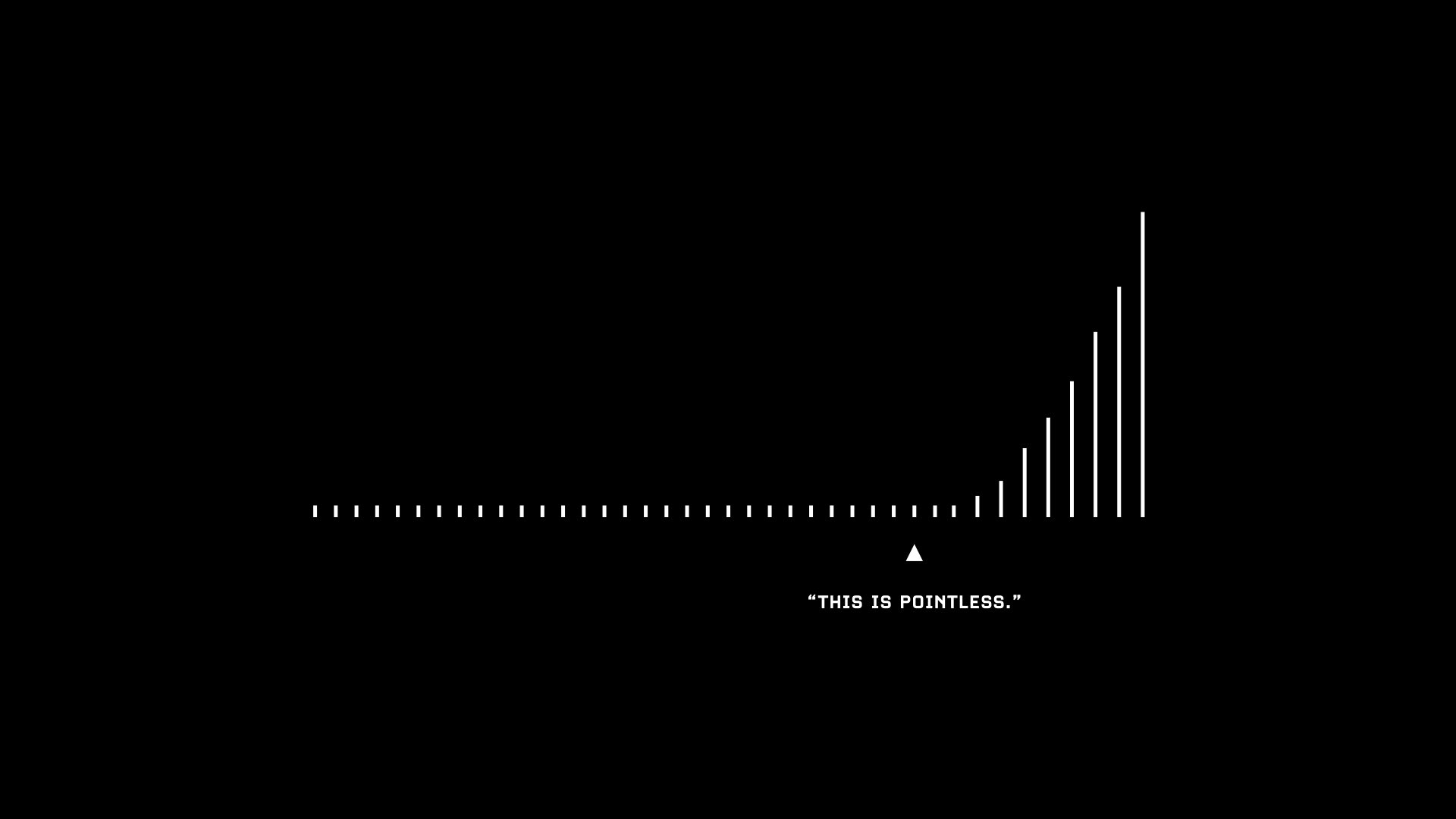 It's important that we allow our projects time to flourish. Nobody springs out of bed one morning and becomes an accomplished writer, speaker, artist or marathon runner. Talent and ideas are great, in fact vital to our continued existence, but will fall by the wayside without the persistence of showing up every day and putting them into practice. This just so happens to be the most painful yet ultimately rewarding part of the process. The hours put in to perfect your art is what will separate you from the millions of others out there trying to create and ship products and services to your customers.
You don't even need a unique idea – Ray Kroc certainly didn't invent the hamburger, nor did he come up with the concept of a franchise business. What he did possess, however, was an overwhelming belief in his product and the unwavering determination to make it work. Today, McDonald's is worth approximately $144bn and adopts the same process and products in all 39,000 of its restaurants, across 119 countries worldwide. What if Ray had quit during those difficult early years? Could you imagine a world without the famous Golden Arches?
The reason persistence is so underrated, in my view, is because we're programmed to prefer things that just work, without really needing to try. It's tough to be persistent, to 'Press On' when it doesn't feel like you're getting anywhere, and the human brain likes the easy life. When something is difficult, our brain tells us it's safer to just stop and go back to the straightforward, downhill path we were on before; the path it knows so well. On the other hand; if we play in traffic, we're bound to be hit by something hard and metal sooner or later. What our brain struggles to focus on are the rewards persistence will bring in the future, because it's programmed for survival in the here and now.
It can feel like a lonely place when our work isn't reaping the rewards and gratification it deserves. But, it's important to remember that behind every overnight success story, is a long-fought struggle in the weeds. If you're working on a creative project, starting a business from scratch or simply struggling for motivation, just know that there is light at the end of the tunnel for those willing to show the grit, determination, resilience and persistence to see it through. Focus on the work; let the outcome takes care of itself.